Are you looking for a place to stay in Tampa that has more than just one bedroom? If so, you may be interested in finding a 2 bedroom suite in Tampa. There are a few different hotels in the area that offer this type of accommodation.
When traveling, there are many factors to consider when choosing a place to stay. Some people might prefer to stay in a hotel with a lot of rooms so that they can have their own space, while others might prefer to be in the middle of all the action. If you are looking for the best of both worlds, then a 2 bedroom suite in Tampa is the perfect choice for you. Here are a few reasons why you should stay in a 2 bedroom suite when you are in Tampa: 1. You will have plenty of space to spread out. 2. You will have your own bedroom and bathroom. 3. You will have a kitchenette so that you can save money by cooking your own meals. 4. You will be close to all the action. 5. You will have all the amenities of a hotel, but you will also have the comfort and privacy of your own home.
There are 26 two-bedroom suites in Tampa. The hotel that has the most 2-bedroom suites is Chase Suite Hotel Tampa. You can fit up to 12 guests at hotels with an average star rating of 5.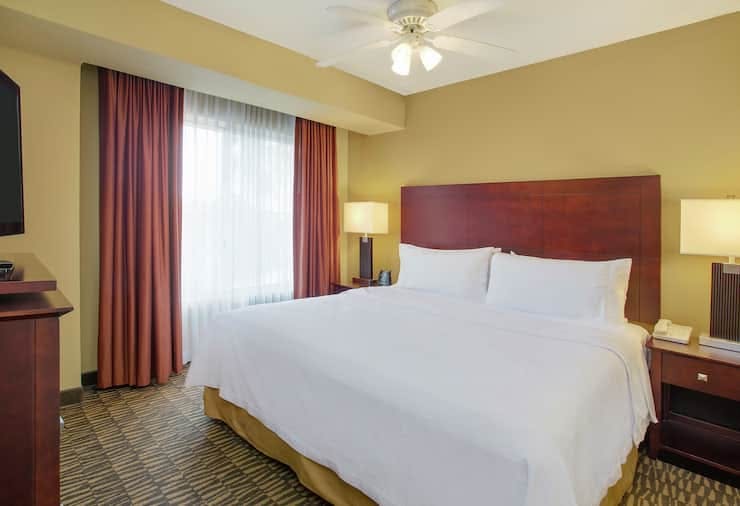 1 King Bed 1 Bedroom Suite Non-smoking + 1 King Bed 1 Bedroom Suite Non-smoking
HOMEWOOD SUITES BY HILTON TAMPA-BRANDON
2 beds
920 sqft
STARTING AT
$442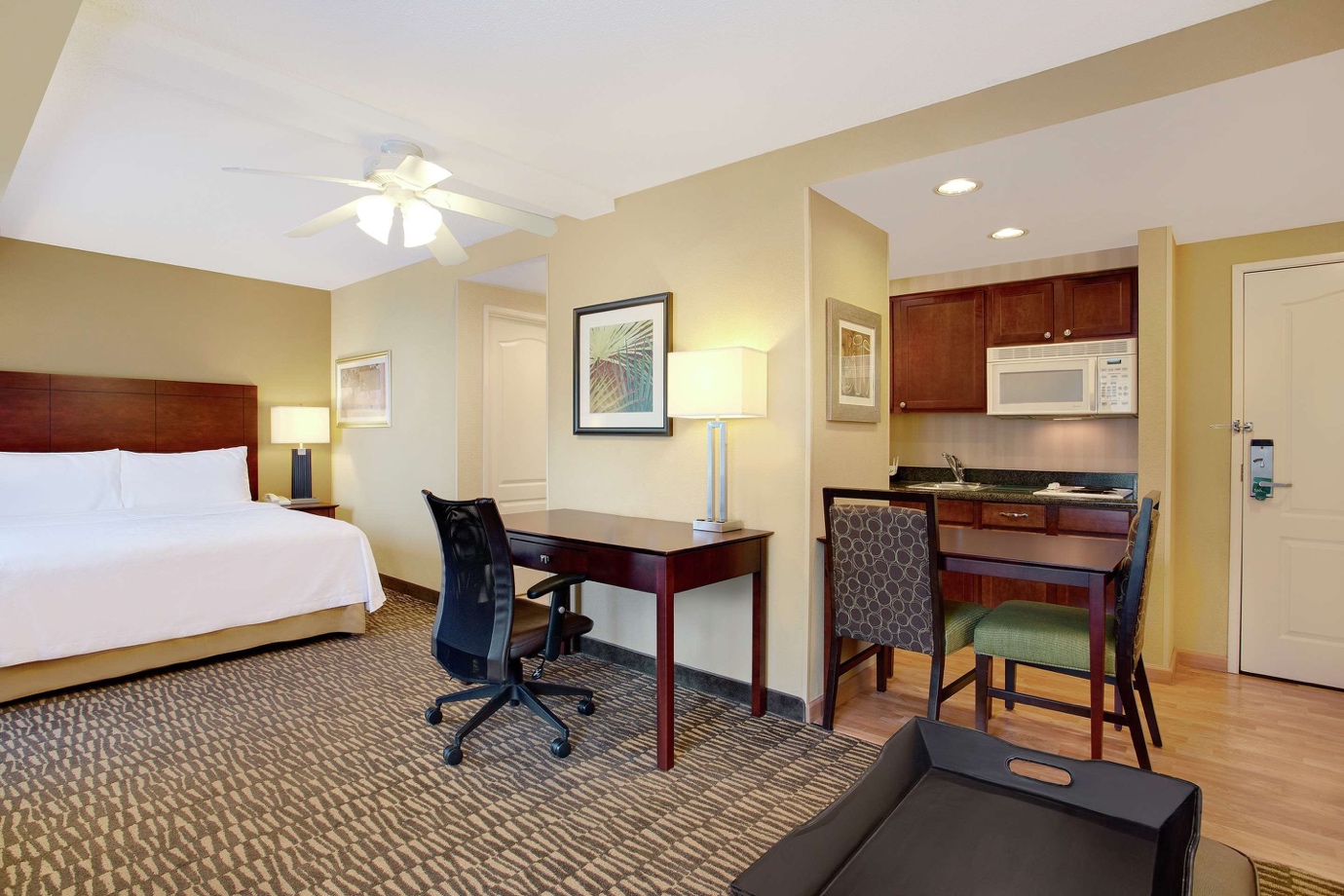 1 King Bed Studio Suite Non-smoking + 1 King Bed Studio Suite Non-smoking
HOMEWOOD SUITES BY HILTON TAMPA-BRANDON
2 beds
782 sqft
STARTING AT
$426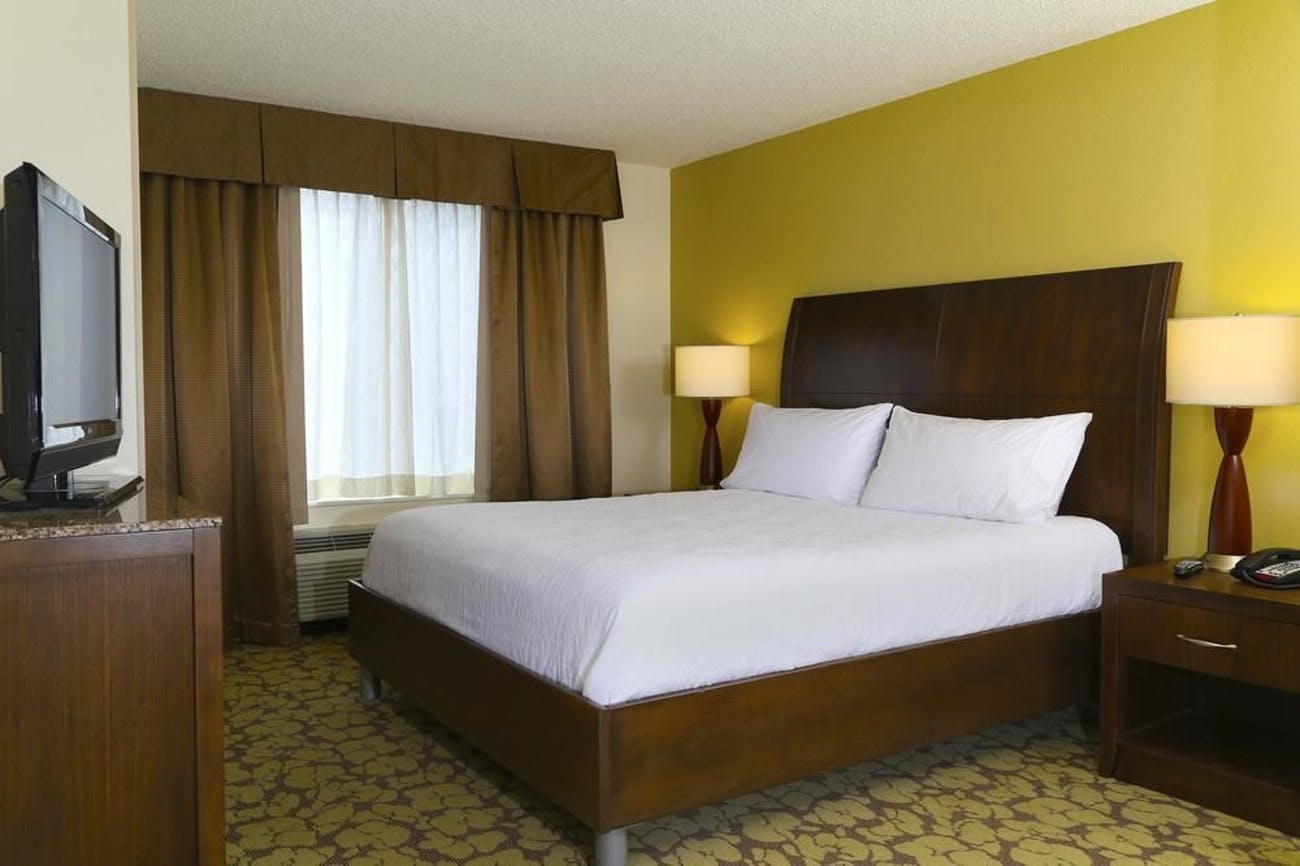 1 King Bed 1 Bedroom Deluxe Suite Sofabed + 1 King Bed with Sofabed
HILTON GARDEN INN TAMPA EAST/BRANDON
2 beds
1,292 sqft
STARTING AT
$397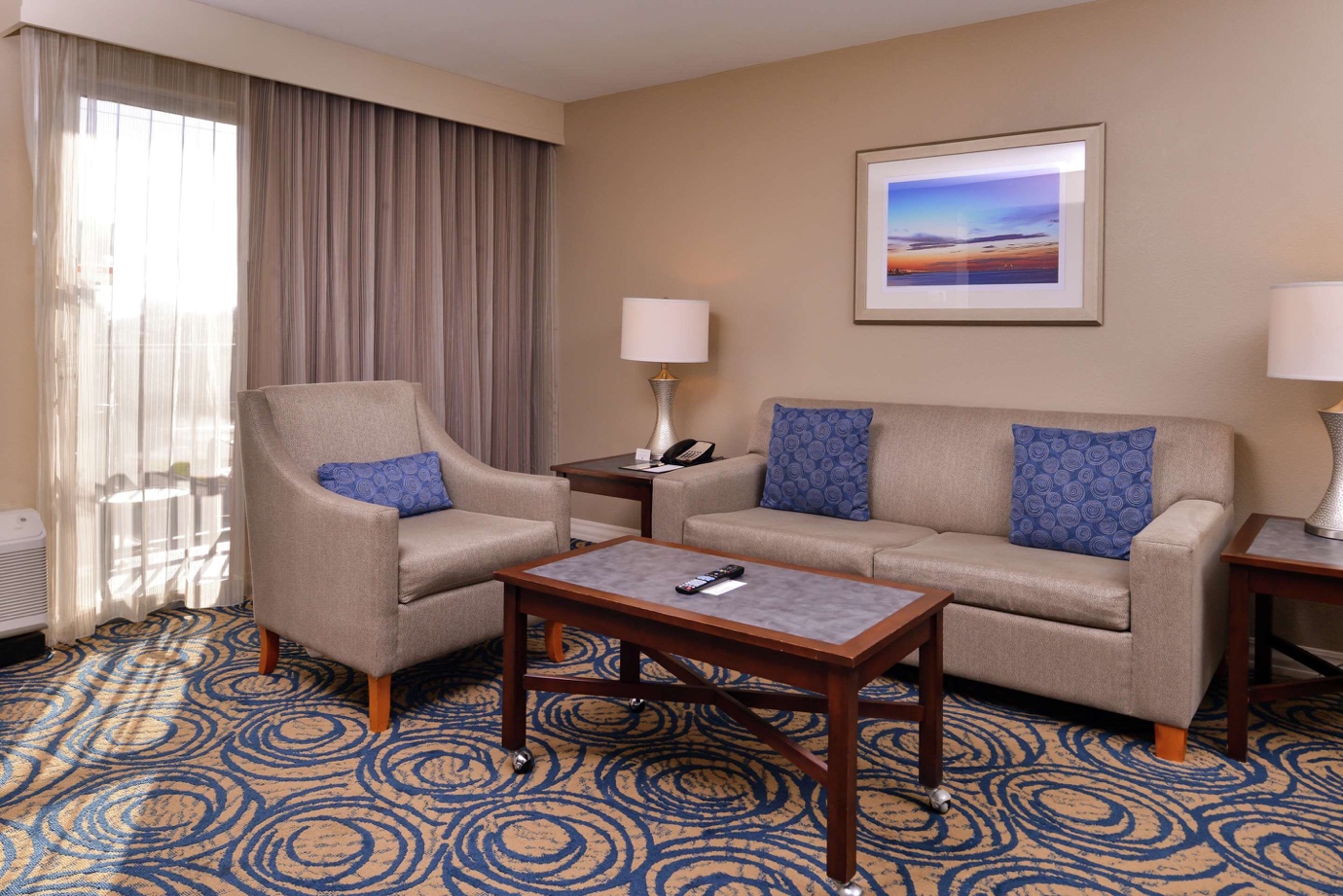 1 King Bed Deluxe Suite + 1 King Bed Poolview
DOUBLETREE BY HILTON HOTEL TAMPA AIRPORT – WESTSHORE
2 beds
890 sqft
STARTING AT
$383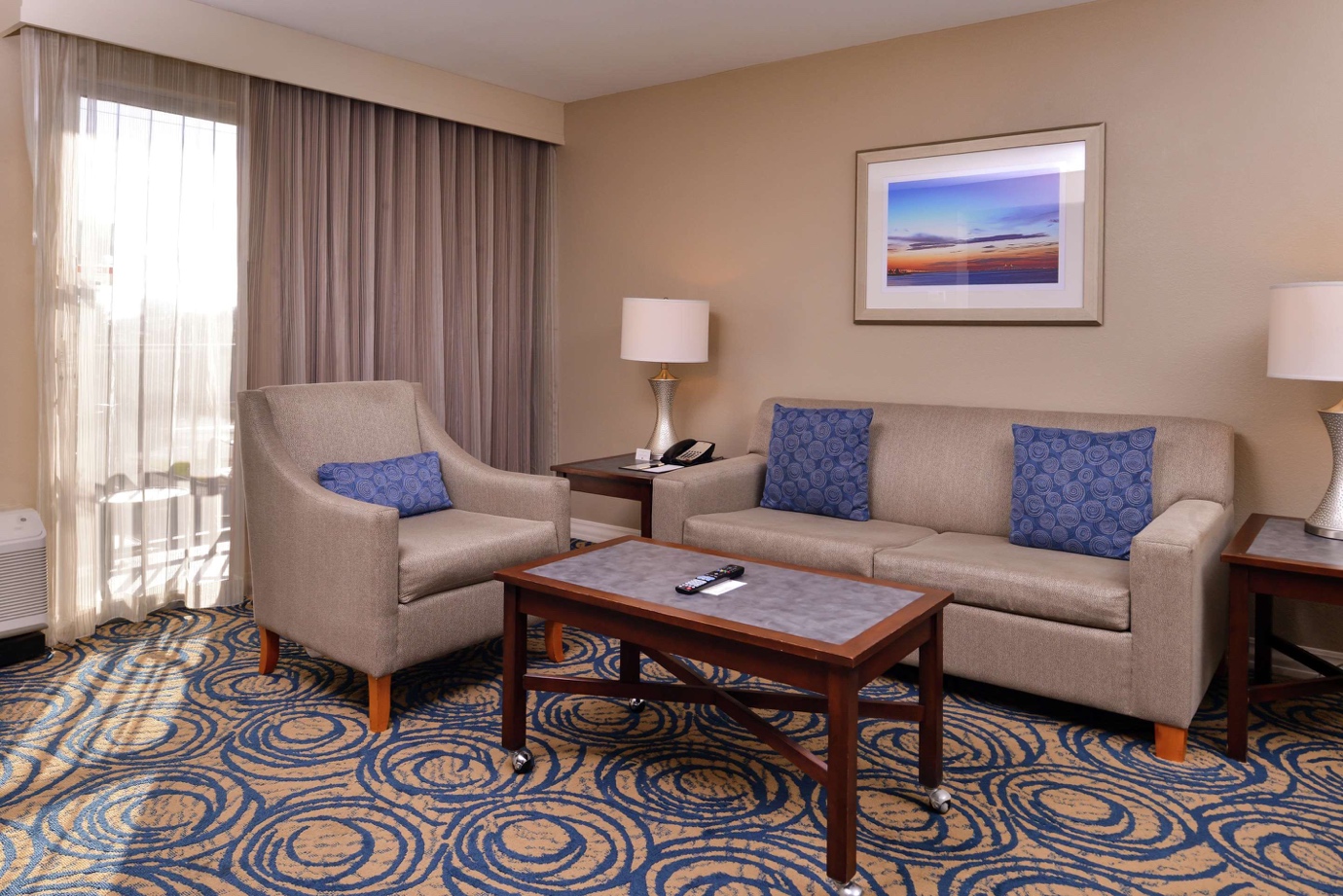 1 King Bed Deluxe Suite + 2 Queen Beds Poolview
DOUBLETREE BY HILTON HOTEL TAMPA AIRPORT – WESTSHORE
2 beds
890 sqft
STARTING AT
$383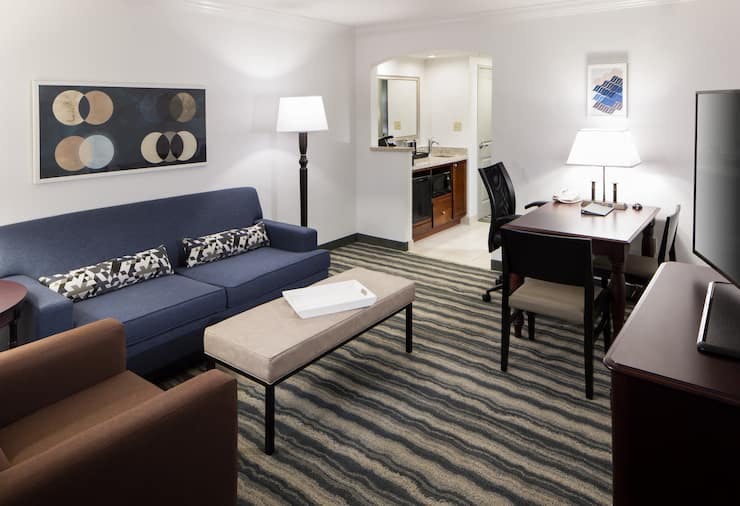 2 Room Suite – 1 King Bed + 2 Room Suite – 2 Double Beds – Mobility/Hearing Accessible Tub
EMBASSY SUITES BY HILTON TAMPA BRANDON
3 beds
818 sqft
STARTING AT
$365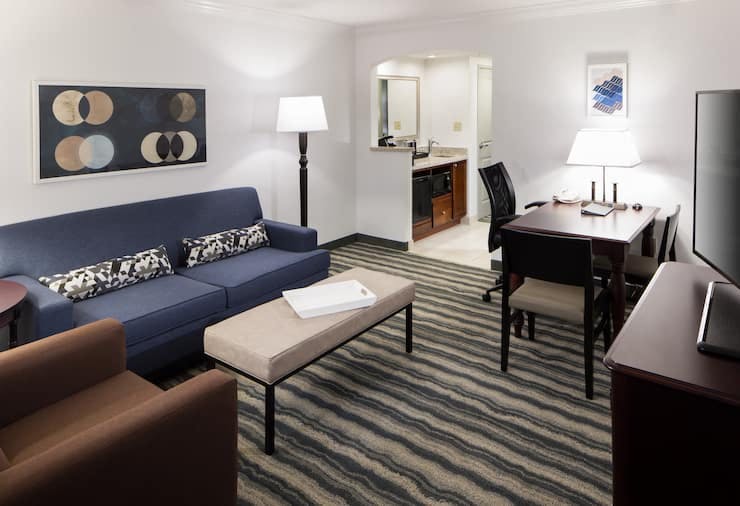 2 Room Suite – 1 King Bed – Mobility/Hearing Accessible Tub + 2 Room Suite – 1 King Bed
EMBASSY SUITES BY HILTON TAMPA BRANDON
2 beds
818 sqft
STARTING AT
$356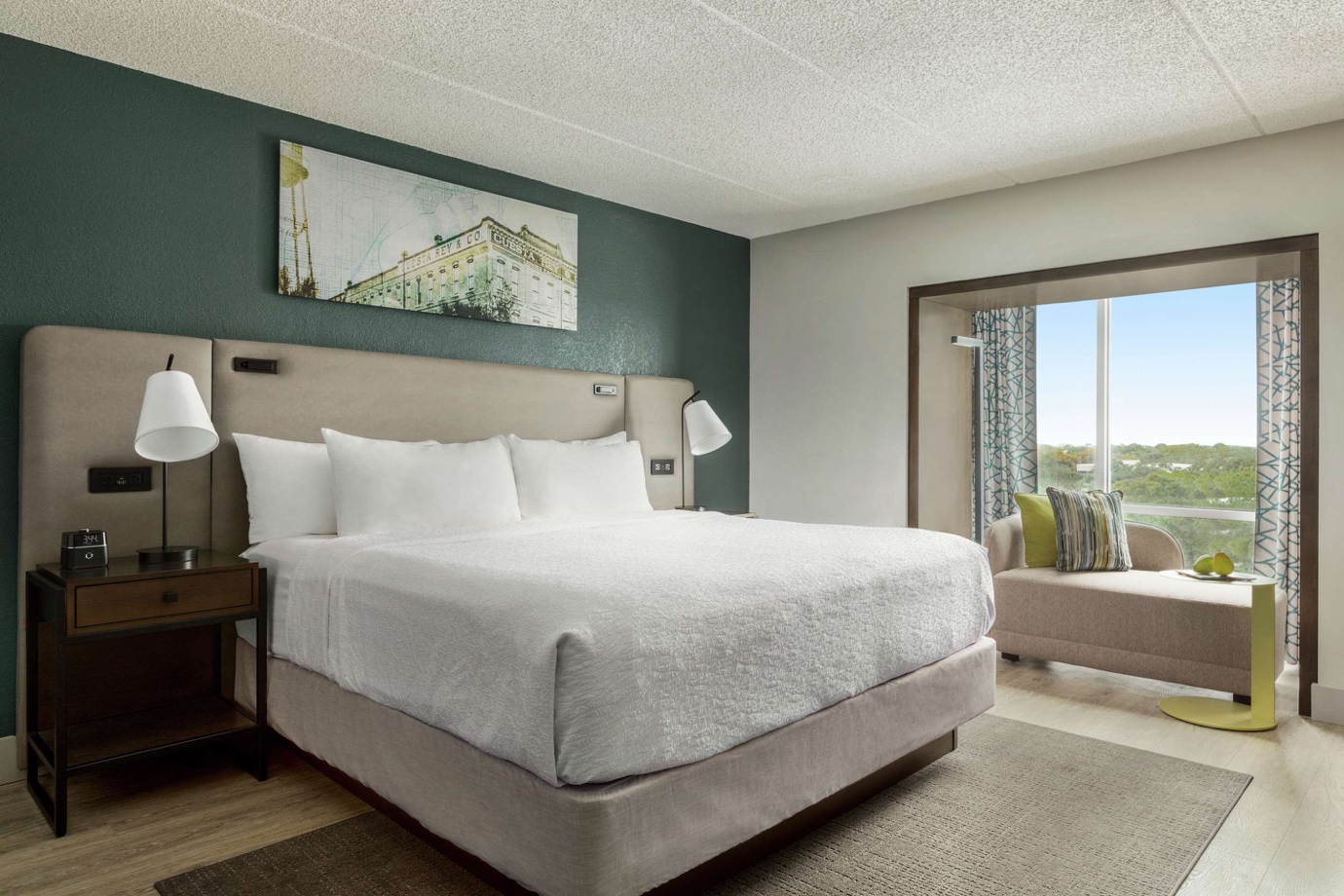 Moderno Del Sur 1 King + Moderno Del Sur 2 Doubles
HOTEL ALBA TAMPA, TAPESTRY COLLECTION BY HILTON
3 beds
760 sqft
STARTING AT
$355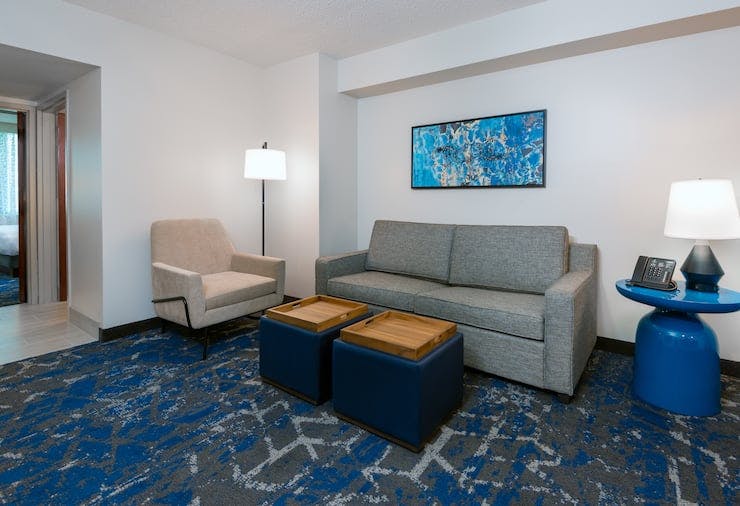 2 Room Suite – 1 King Bed Premium Wellness Suite + 2 Room Suite – 1 King Bed Premium Wellness Suite
EMBASSY SUITES BY HILTON TAMPA USF NEAR BUSCH GARDENS
2 beds
1,700 sqft
STARTING AT
$350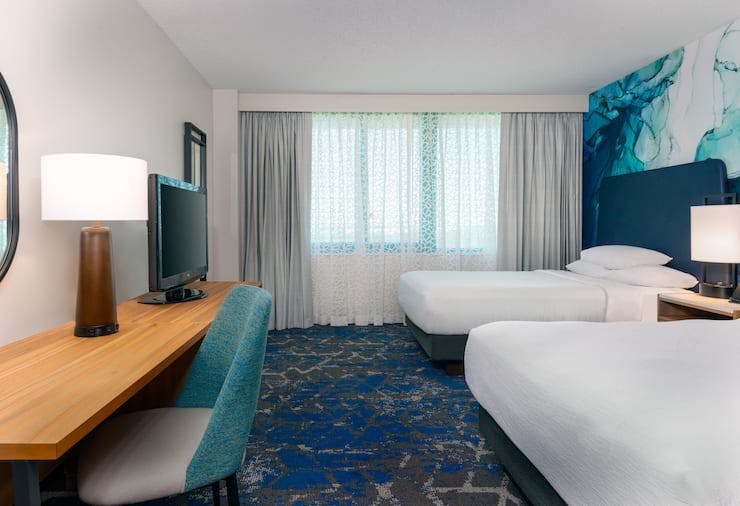 2 Room Suite – 2 Double Beds + 2 Room Suite – 2 Double Beds
EMBASSY SUITES BY HILTON TAMPA USF NEAR BUSCH GARDENS
4 beds
1,700 sqft
STARTING AT
$342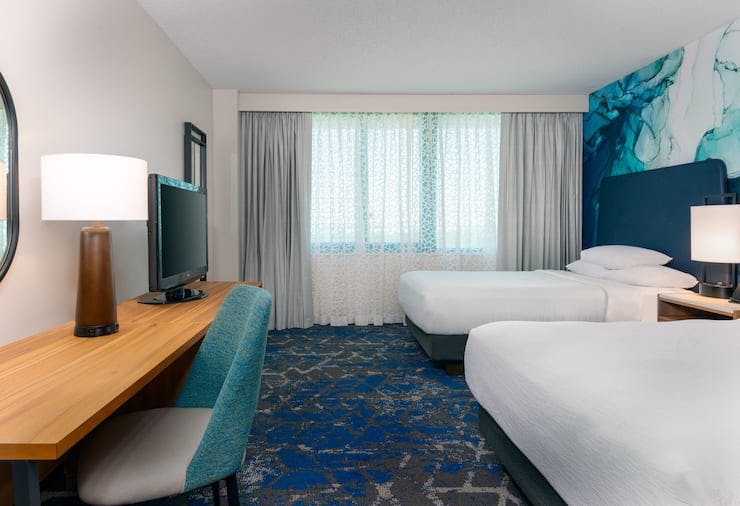 2 Room Suite – 2 Double Beds Premium Wellness + 2 Room Suite – 1 King Bed Mobility/Hearing Accessible Tub
EMBASSY SUITES BY HILTON TAMPA USF NEAR BUSCH GARDENS
3 beds
1,700 sqft
STARTING AT
$333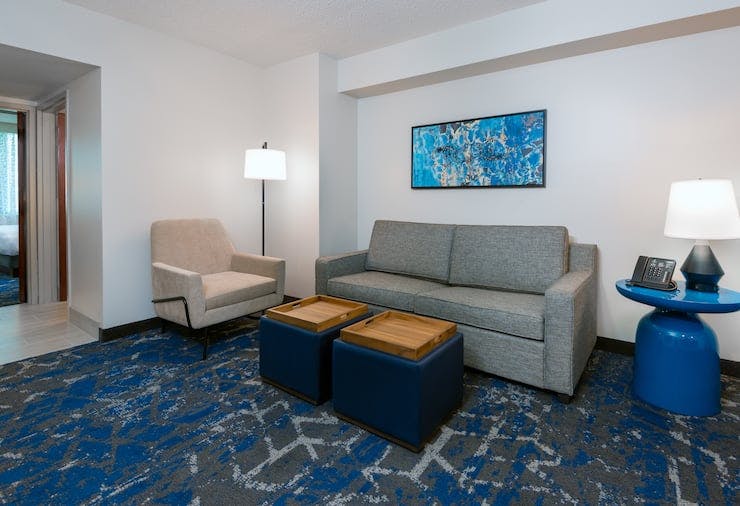 2 Room Suite – 1 King Bed + 2 Room Suite – 1 King Bed Premium Wellness Mobility/Hearing Accessible Tub
EMBASSY SUITES BY HILTON TAMPA USF NEAR BUSCH GARDENS
2 beds
1,700 sqft
STARTING AT
$333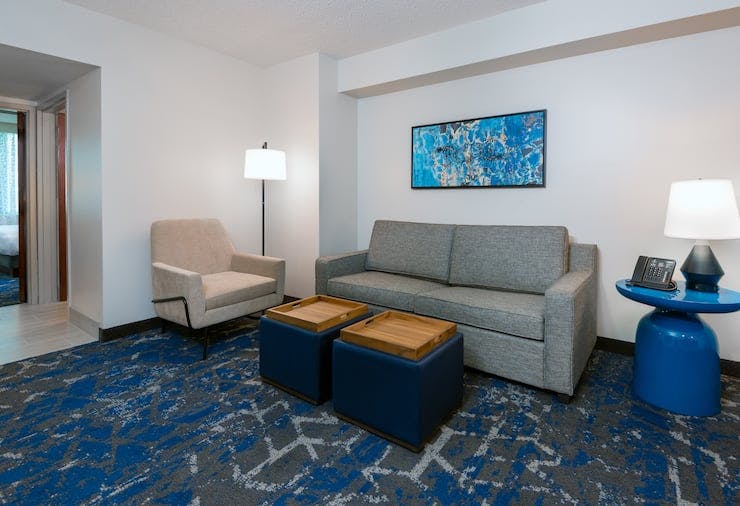 2 Room Suite – 1 King Bed + 2 Room Suite – 1 King Bed
EMBASSY SUITES BY HILTON TAMPA USF NEAR BUSCH GARDENS
2 beds
1,700 sqft
STARTING AT
$316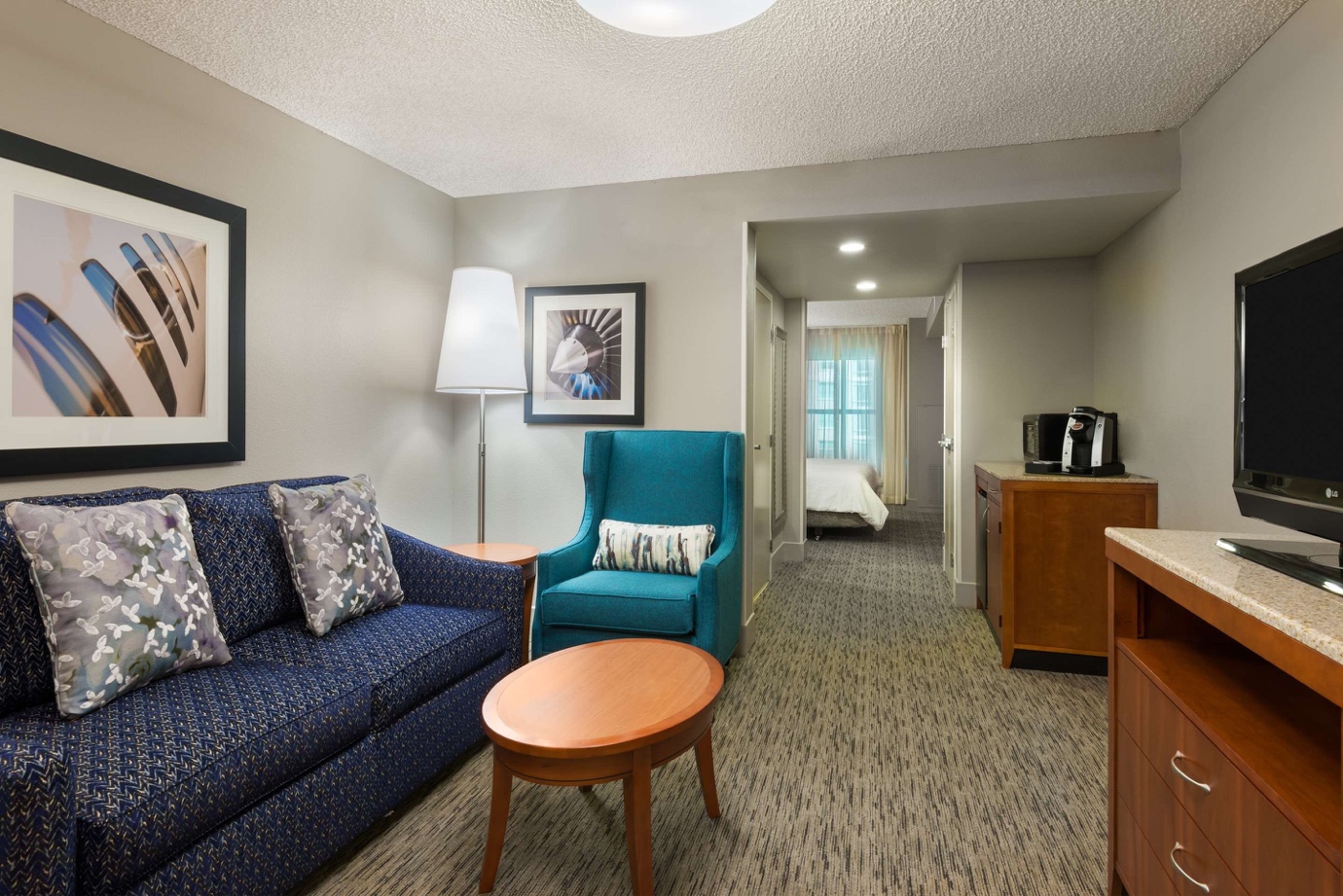 2 Queen Beds Junior Suite + King Room
HILTON GARDEN INN TAMPA AIRPORT WESTSHORE
3 beds
768 sqft
STARTING AT
$307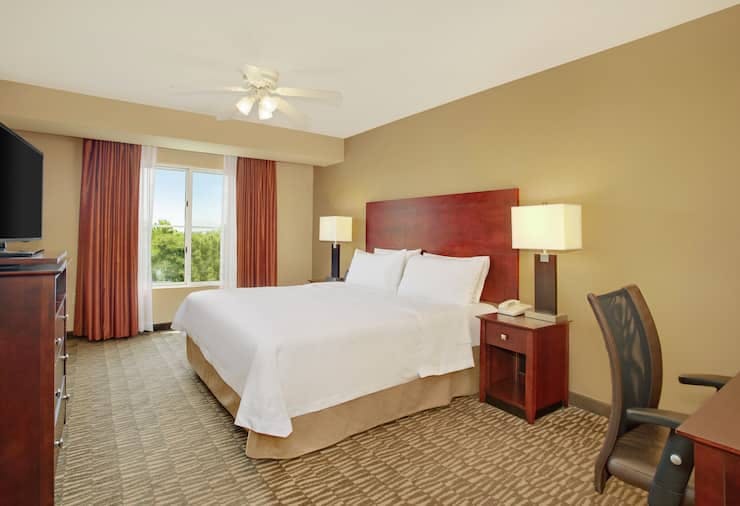 1 King 2 Double Beds 2 Bedroom 2 Bath Suite Non-smoking
HOMEWOOD SUITES BY HILTON TAMPA-BRANDON
3 beds
850 sqft
STARTING AT
$298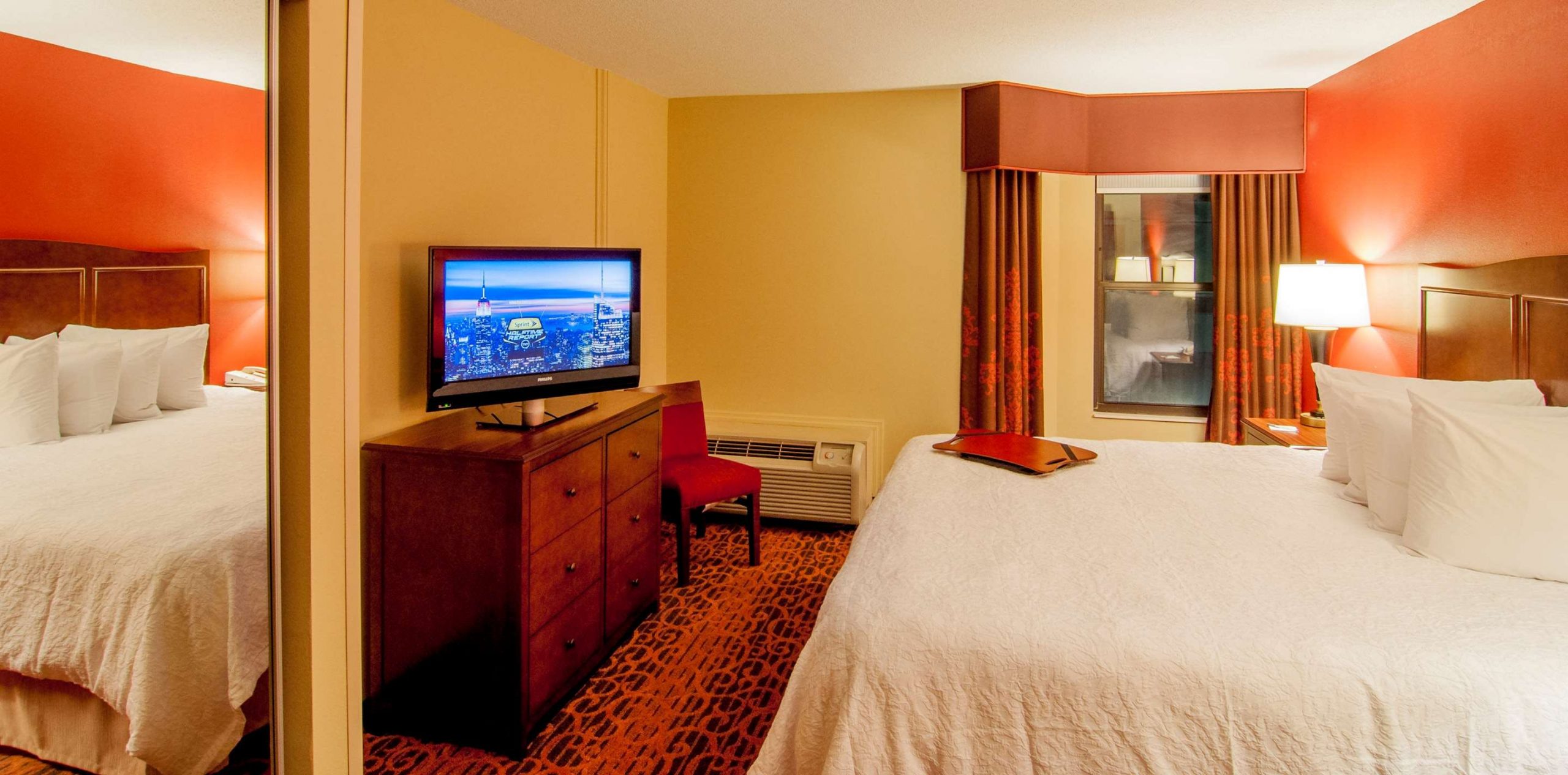 1 King Bed 1 Bedroom Suite with Kitchen + 2 Double Beds 1 Bedroom Suite with Sofabed
HAMPTON INN AND SUITES TAMPA NORTH
3 beds
1,152 sqft
STARTING AT
$292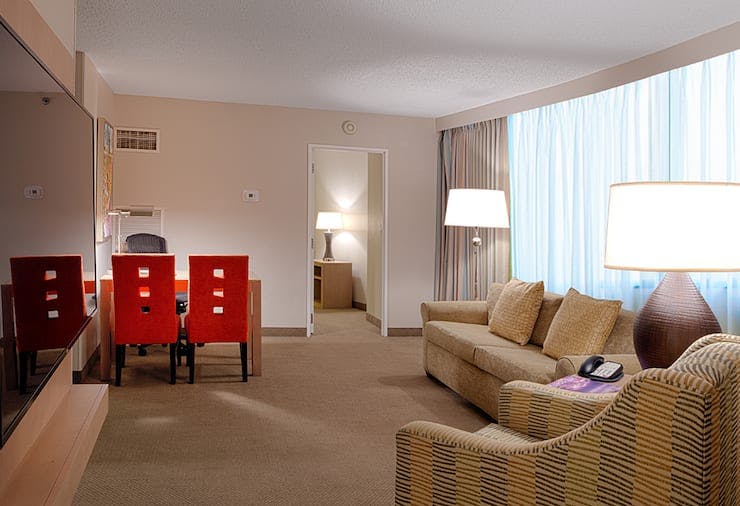 2 Bedroom/2 Bath Suite – 2 Queen Beds/1 King – Non-smoking
EMBASSY SUITES BY HILTON TAMPA AIRPORT WESTSHORE
2 beds
700 sqft
STARTING AT
$254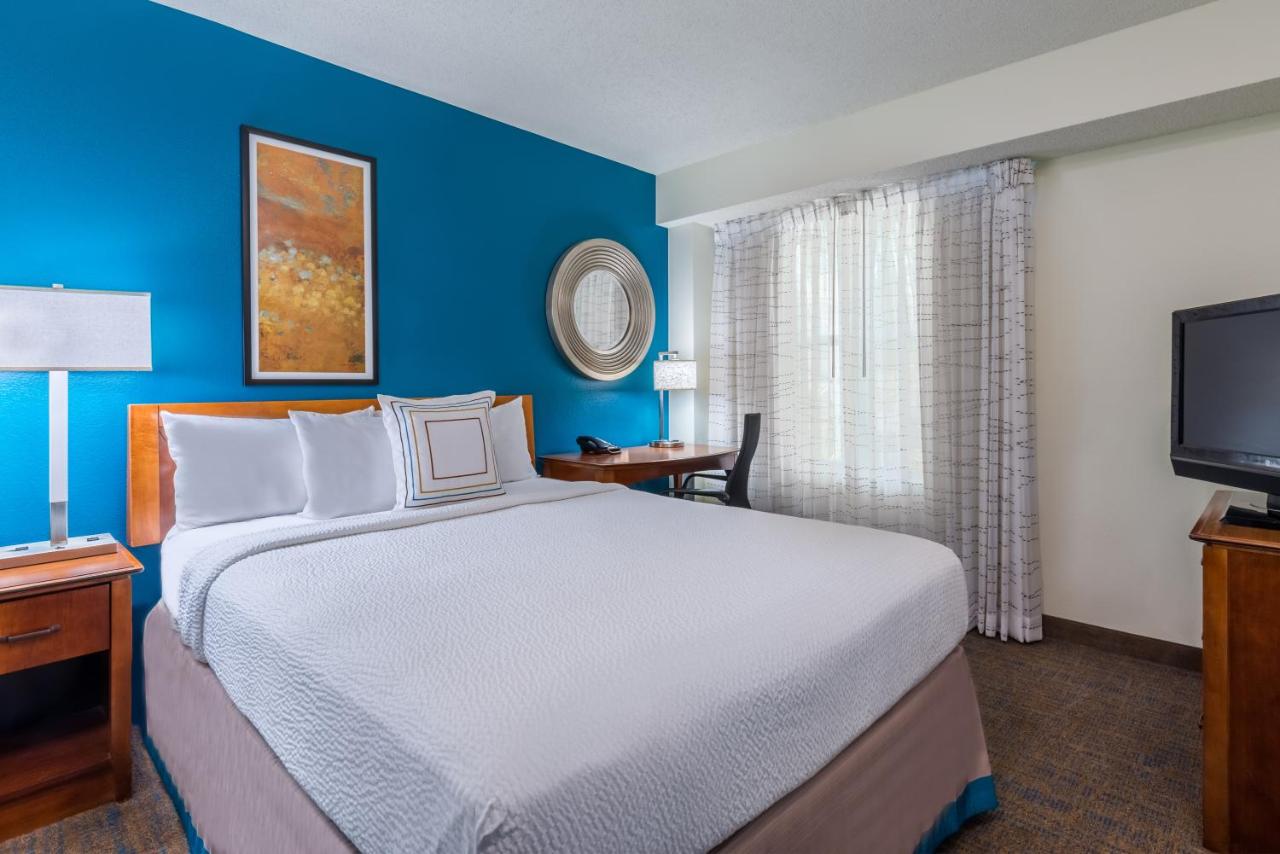 Two-Bedroom Suite
RESIDENCE INN BY MARRIOTT TAMPA WESTSHORE/AIRPORT
2 beds
768 sqft
STARTING AT
$249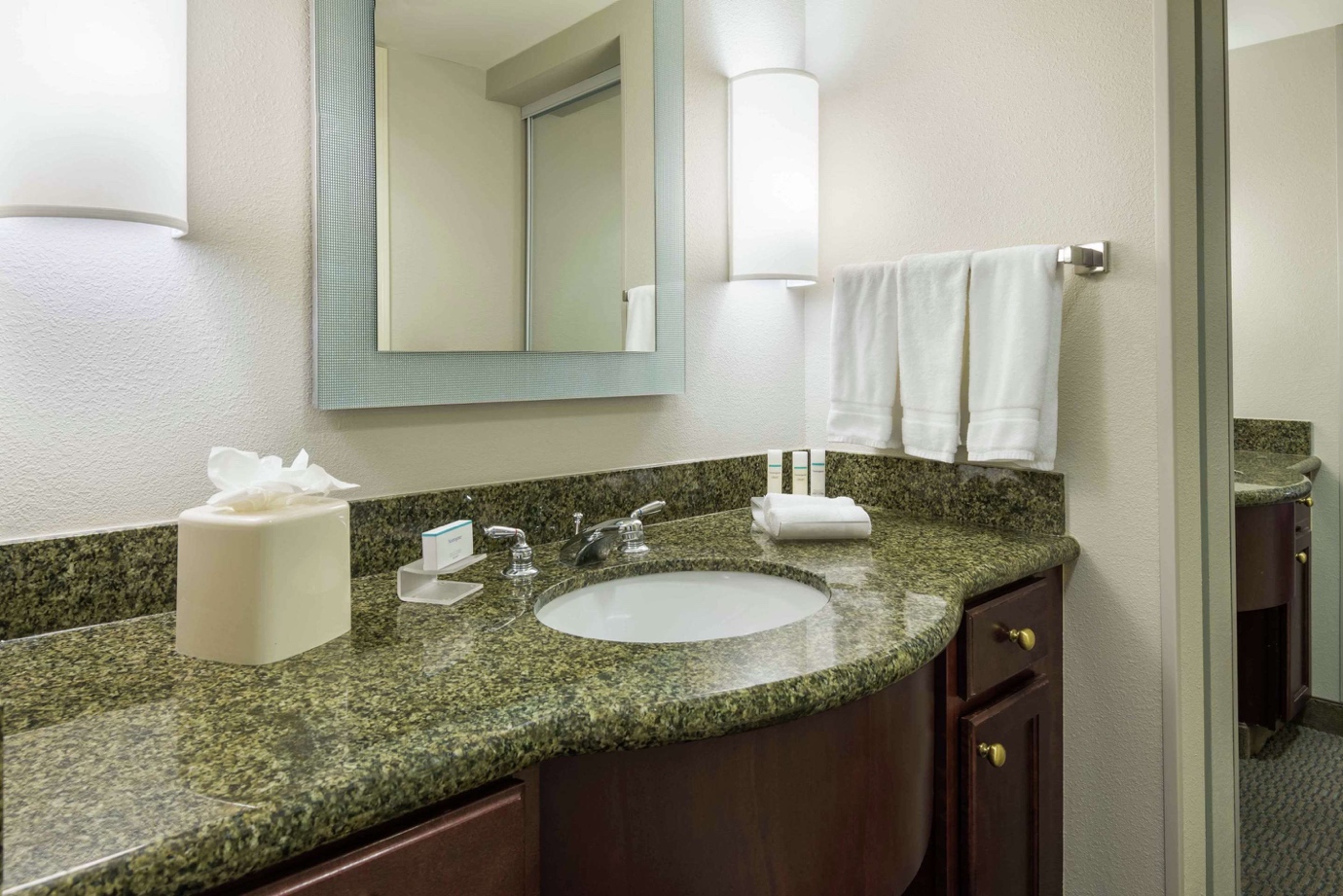 4 Queen Beds 2 Bedroom 2 Bath Suite Non-smoking
HOMEWOOD SUITES BY HILTON TAMPA AIRPORT – WESTSHORE
4 beds
680 sqft
STARTING AT
$237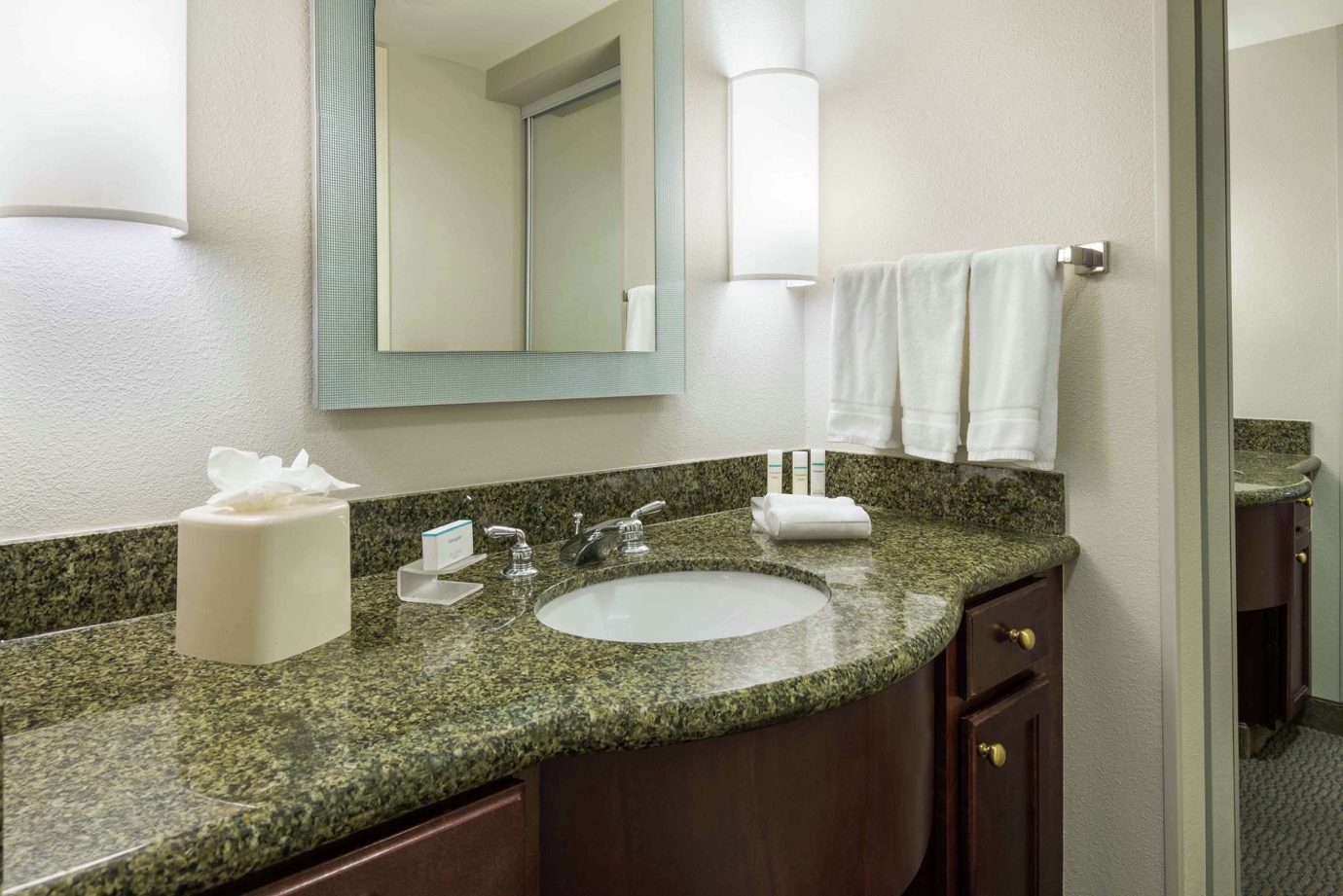 1 King 2 Queen Beds 2 Bedroom 2 Bath Suite Non-smoking
HOMEWOOD SUITES BY HILTON TAMPA AIRPORT – WESTSHORE
3 beds
680 sqft
STARTING AT
$216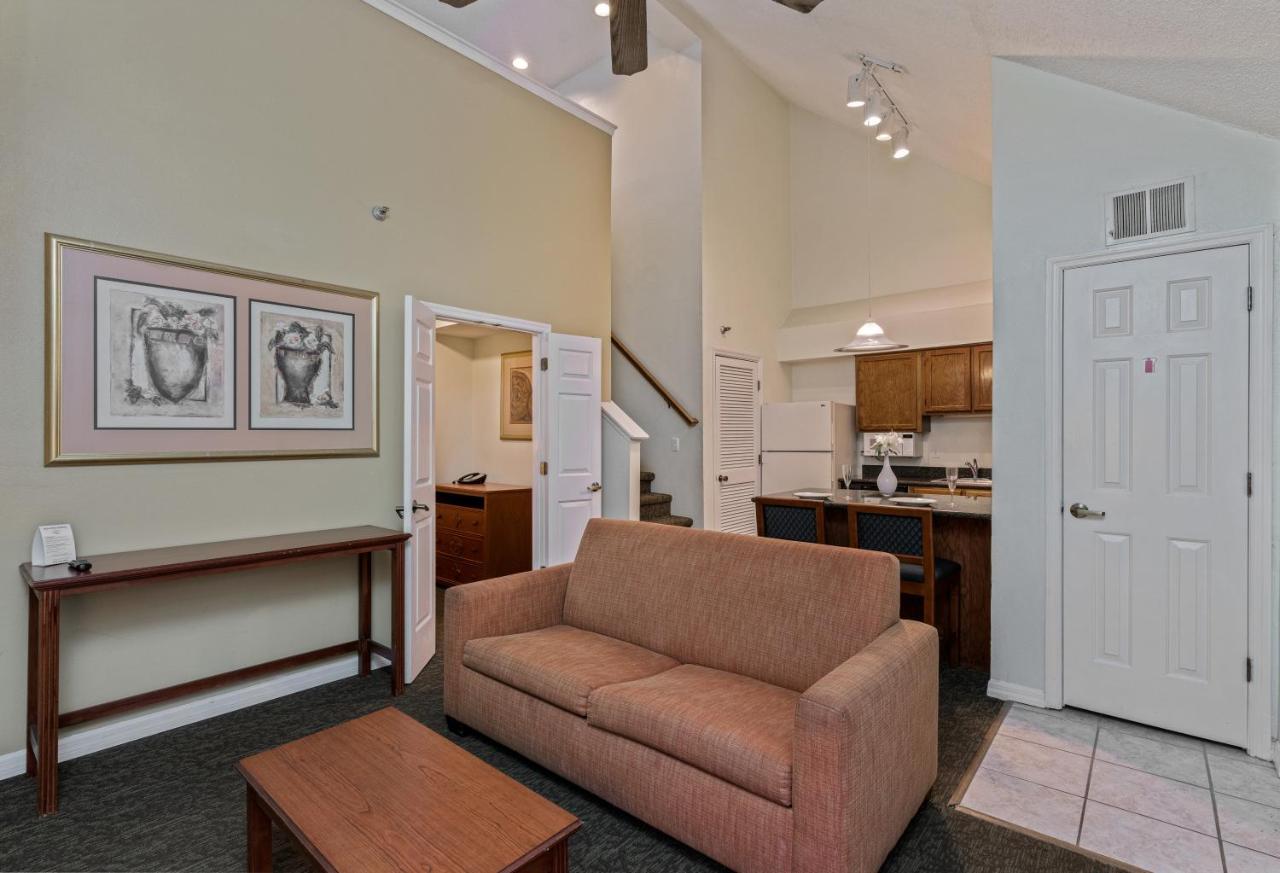 Two-Bedroom King Suite
CHASE SUITE HOTEL TAMPA
3 beds
950 sqft
STARTING AT
$172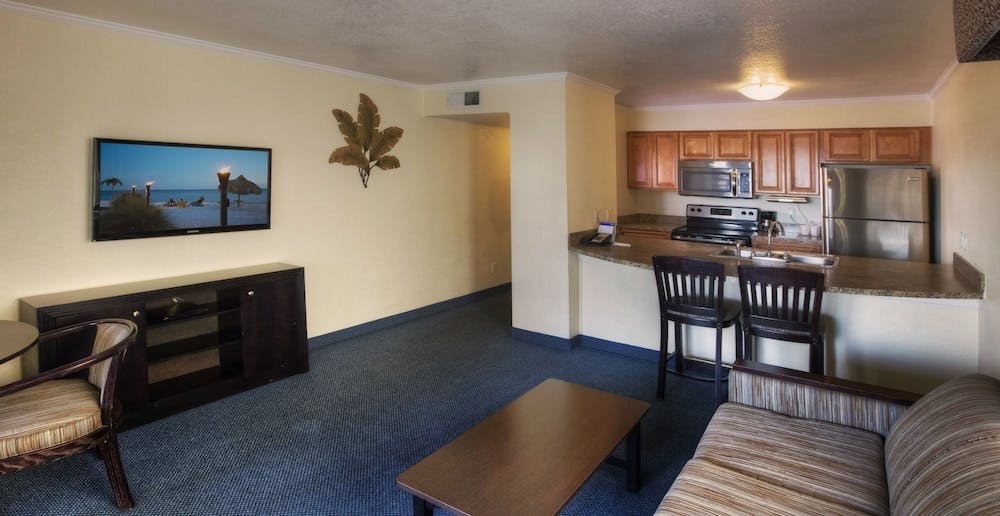 Two Bedroom Suite3 OPTIONS
SAILPORT WATERFRONT SUITES
2 beds
900 sqft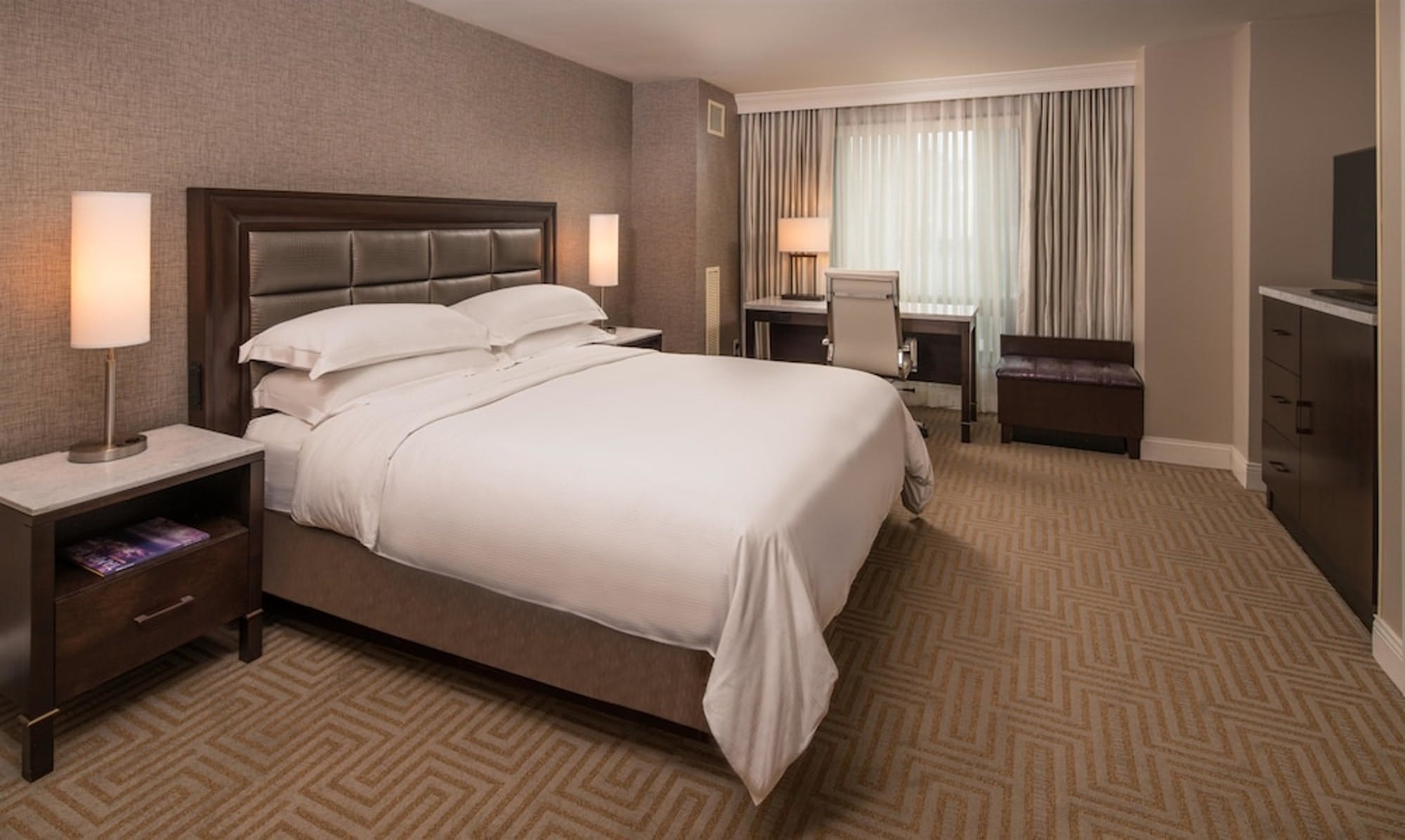 VP Suite with King Bedroom – 1,000 Sq Ft + 2 Double Beds
HILTON TAMPA DOWNTOWN
3 beds
1,324 sqft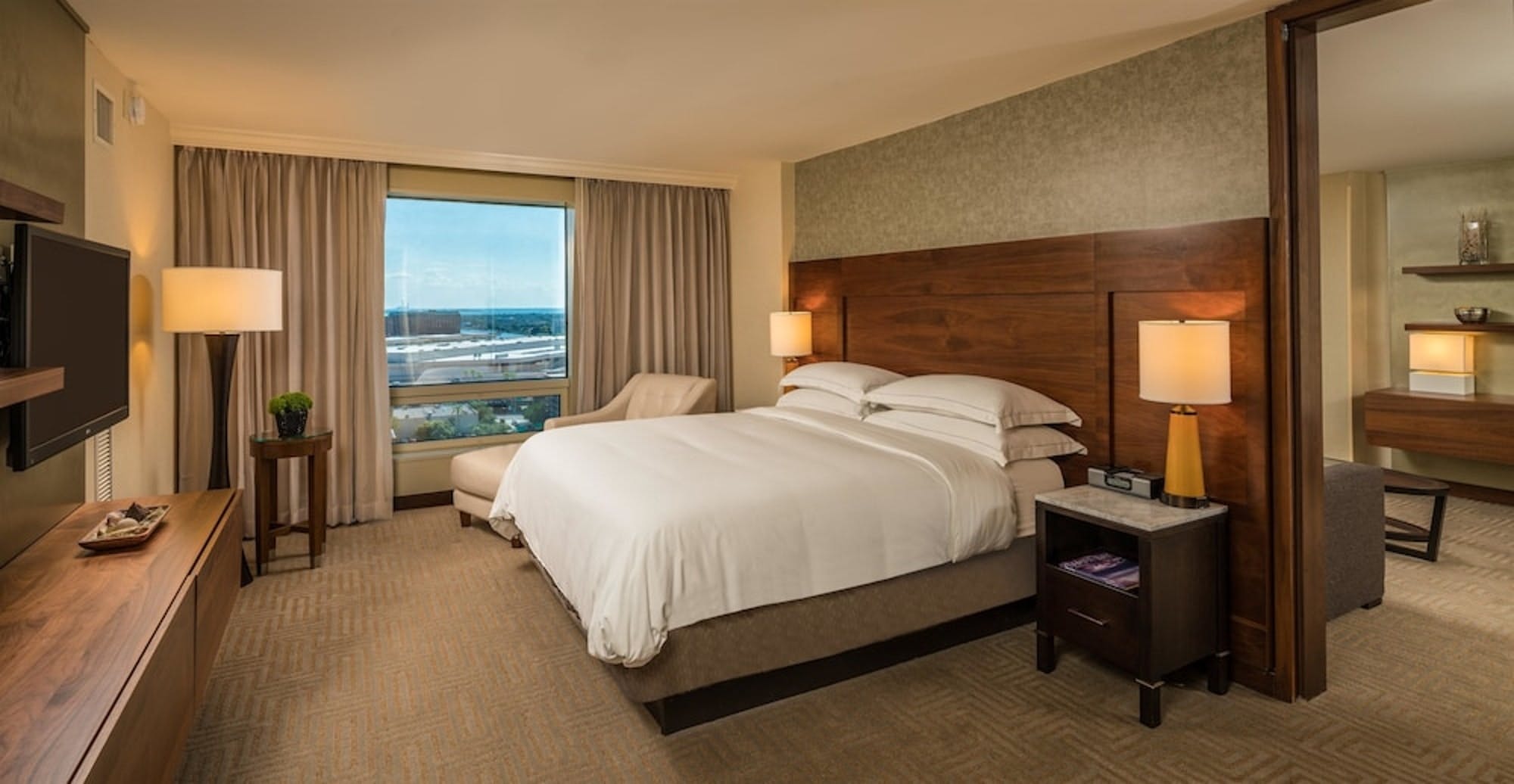 Executive Suite – Pool View – King Bedroom – 700 Sq Ft + 1 King Bed Executive Floor
HILTON TAMPA DOWNTOWN
2 beds
1,024 sqft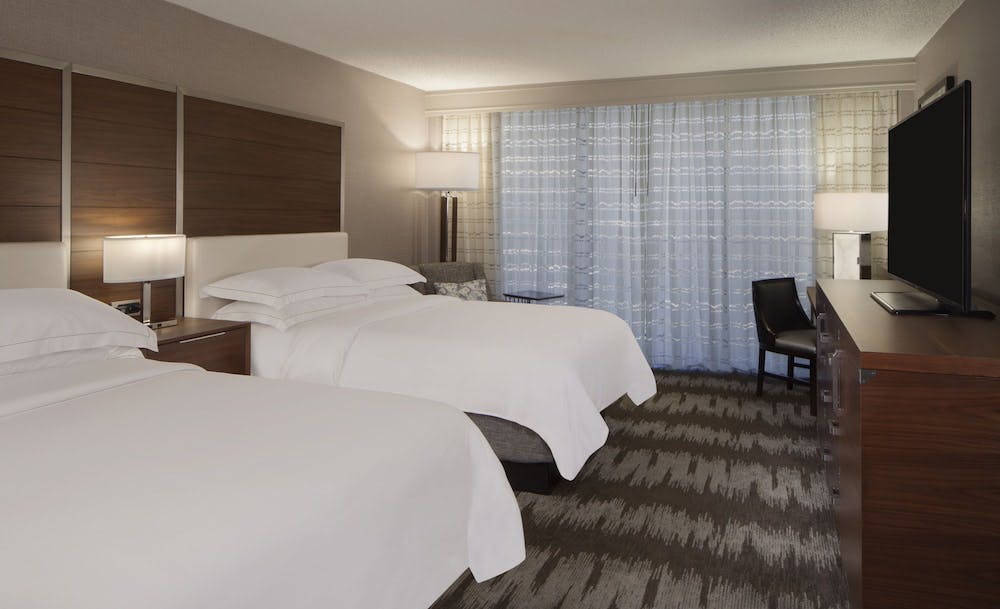 1 King/2 Doubles 2 Bedroom Family Suite
HILTON TAMPA AIRPORT WESTSHORE
3 beds
600 sqft